I have a feeling July is just going to be a blur.  I'm starting to not know what day it is and am waking up super early and am not  able to go back to sleep.  A sure indicator for me of a full schedule.  I guess it really still is June, but I am living July already.  A magazine article, a big wholesale order, a show, a Trunk Show.  Will I sell out of yarn?  Will I have enough?  How will it go?  I guess it wouldn't be a bad thing to sell out, but that would mean that the last people would have little choice of yarns and that certainly isn't what I'm going for.  We will find out soon...  
I have been dyeing a lot!  Like more than normal, and this will continue through July I think.  Honestly, the yarn and fiber is piling up, but it's all for a certain person, shop or show.  I have found that there's no such thing as too much.  
I am adding in my new sock yarn this week - well actually early next week on the July 'Summer by the Lake Collection' yarn.  The new July yarn will be on this base.  It is just slightly thicker than the old one but I find that hardly noticeable in knitting with it.  The yarn is 80% superwash merino/20% nylon 400 yards/100 gram skein. (The 'old' sock yarn is 463 yards/100 grams)  Here is a picture of the "old" sock yarn next to the "new" one.  Can you tell a difference?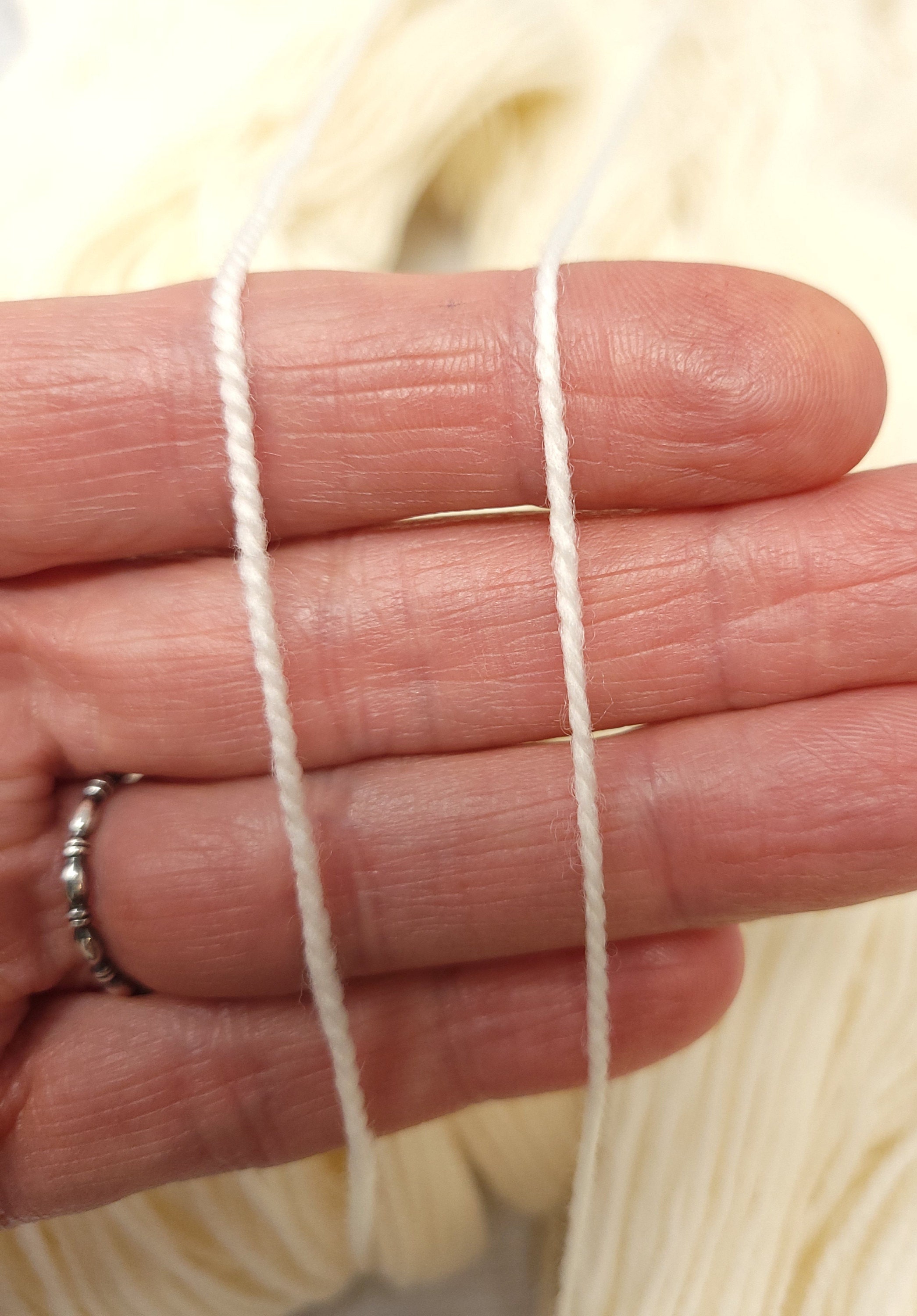 The one on the left is the 'new one', while the right is the 'old.'  You can see there is a bit of a difference, but it is slight.  Both are high twist 2 ply sock yarns.  You may want to read the description on the yarn you are looking at to make sure you have the yardage you need for your project and are getting the one you think you are if it matters to you.  I intend to let the 'old' one sell out in a colorway before I dye it in the 'new' yarn.  So there will not be both available in one colorway.  That will help avoid confusion (mostly mine I think) and you will easily be able to tell what you are getting.  
The new sock twist yarn- like the one in 'A Day at the Beach'- is also 400 yards/100 grams, so the same thickness as the 'new' sock yarn.  Also it is 80% superwash merino/20% nylon, and a high twist 2 ply yarn with the black ply added in.  There will be more of this yarn in other colorways to come.  
If you subscribe to 'Happily Hooked' magazine, be sure to check out the issue that comes out July 1st!!   
I hope you have a great week!