'Nature Notebook', 'Cattails', '100 Acre Wood', 'Pinecones', 'Rusty Oak', 'Daisies and Periwinkle', 'Bluebird'...... all nature-y.  I have always loved all things nature.  I love watching the birds, watching the changing weather and storms, watching the leaves change in the fall, watching the deer (eat my flowers),  watching all things nature.  Besides being pretty, there is something restorative about it.  You can't go outside and observe without feeling better when you come back in.  I've always said that nature is God's Valium, and it's true.  
When my children were little we homeschooled and we always aspired to take nature walks and draw and look up what we found.  We did a little of that, but not as much as I would have liked.  Of special memory though, are the times we did.  One time we went outside in our woods on a warmer winter day to do an assignment of seeing if we could find any color.  Now, in Arkansas there wasn't any snow, but it certainly looked devoid of anything of color besides brown and grey.  Amazingly, we found many little bits of bright colors - pink, red, green - we were surprised.  I have a nature notebook myself, and I recorded what I found.  It was shocking and we all felt so much better having gone out in nature.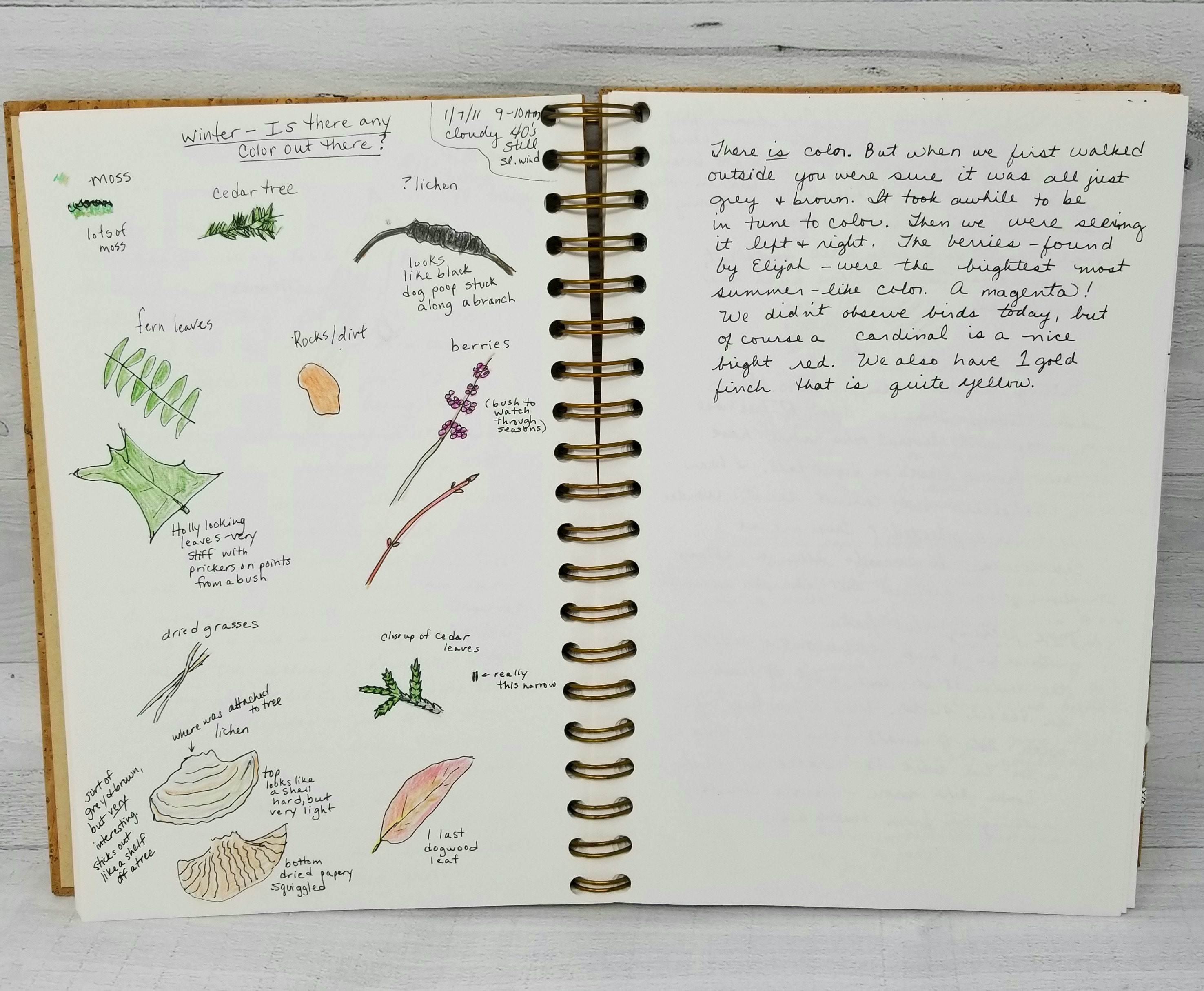 When I dye yarn with nature-y colors in it is similar to this for me.  I feel like I'm close to the thing I'm dyeing yarn to match.  It feels extra creative and satisfying. I guess it's hard to explain in words.  From the amount of yarn I sell in these colors, it is obvious that I'm not the only one who enjoys the nature yarns.  Creating an object out of yarn is extra special using the colors of Creation, I think.  I makes you think of the bird or flower you are knitting with the whole time and makes you smile to think of it.  It's special.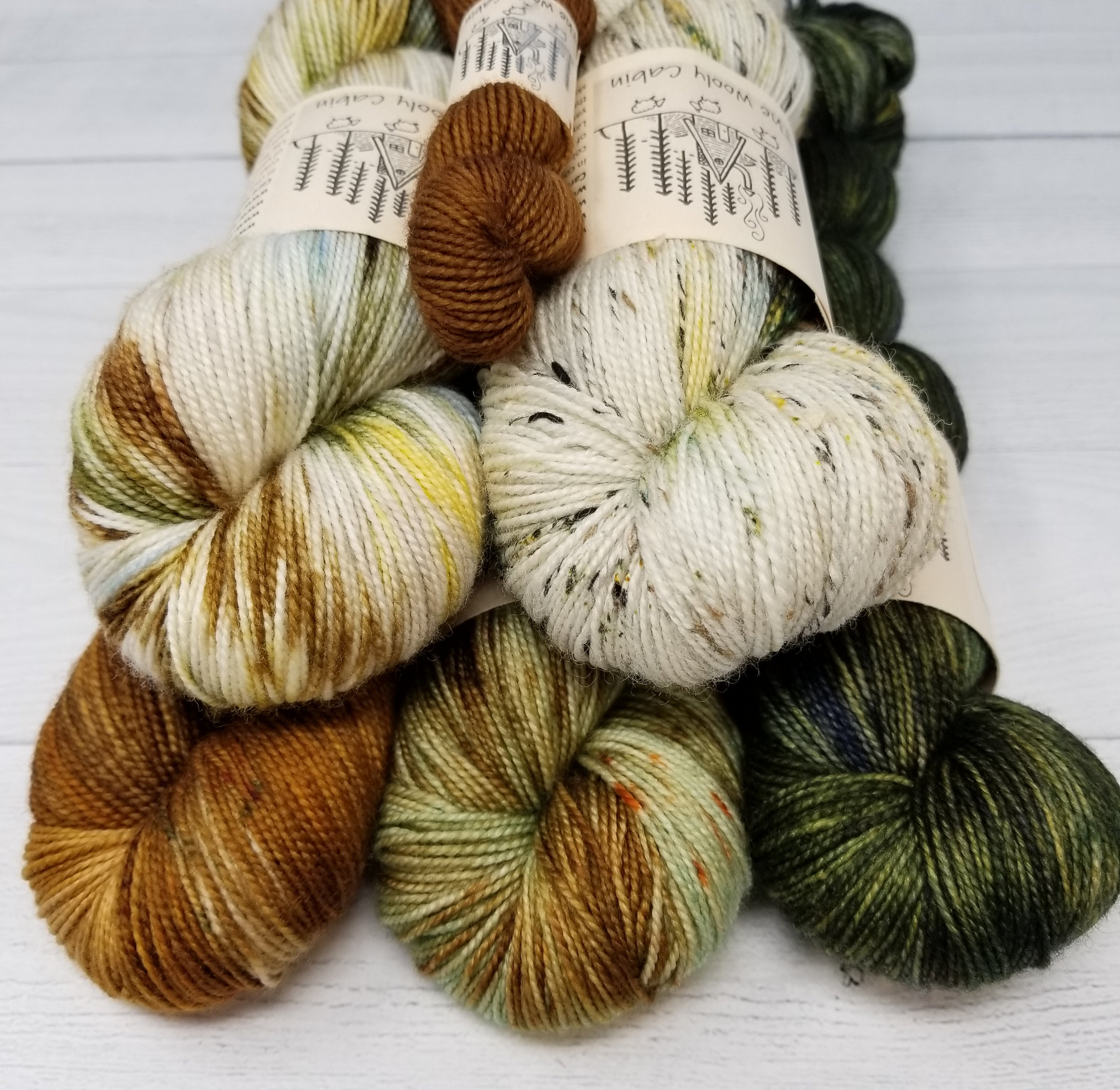 I can guarantee there will be more nature yarns coming...soon.  I think on these all the time, thinking of what is special out in my woods, what colors look great together, what birds or flowers I enjoy, what colors would match those colors - all this goes into the design process for me.  Of course I design other sorts of colors in yarn too, but the nature ones are my favorite.  
I hope you all have a great week and can get outside to enjoy a bit of nature!  Have a great week!